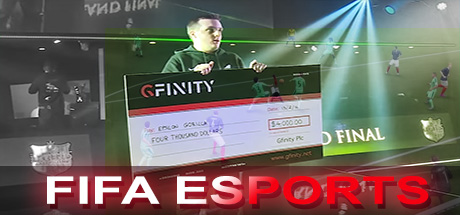 FIFA Esports
FIFA Esports is set to explode in FIFA 17 as many companies football clubs and websites create bigger and better competitions. We will add the main ones here and create blogs for various tournaments. Follow our twitter @fifaaddiction so you don't miss anything. You can sign up and enter the websites below and start competing. For the more casual players who would still like to play competitively for money check out our Play FIFA for Money page.
FIFA on Gamersaloon

Gamersaloon as well as a great website for playing FIFA against others online for money also has big tournaments. They are driving their FIFA content and competitions forward making them one of the best FIFA esport websites. The FIFA Pro League features lots of the best players in the world and you can apply to join and play them. Full details of the tournament are on our FIFA pro league blog. We are so impressed with their attention to FIFA we feature lots of their live matches on our home page.
GFinity Esports FIFA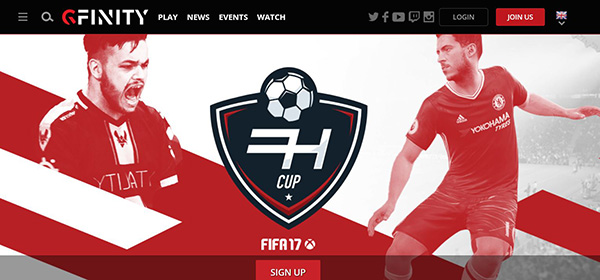 GFINITY have been growing their ESport website and tournaments for a while now and their FIFA tournaments have lots of top players competing. They have tournaments every few days with £150 for winner. The tournaments are also divided between Europe and America. Bigger events are available during the year for lots of big cash prizes.
Many of their tournaments now use Ultimate team too. So you don't become bored of Real Madrid v Real Madrid like in years gone by. Though there are Head to Head options too.
World Gaming Esports FIFA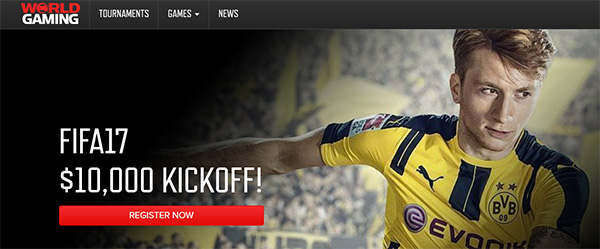 The first site to do FIFA gaming was Virgin Gaming which was for xbox360 and PS3 and linked to EA Sports Arena within EA games such as FIFA13 and 14. Since then Virgin Gaming became WorldGaming.com and is essentially the same thing without the EA Sports Arena. Worldgaming have announced a big $10000 tournament There are tournaments hosted where you can enter for a small amounts and pay into further rounds if you win.
Coca Cola Esports FIFA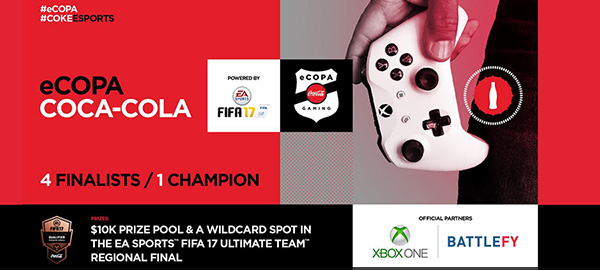 Coca Cola @cokeesports have seen how big ESports is going to become and have set up ECopa Gaming. They also gave out FIFA17 packages to youtubers and websites. They use the BattleFy.com website built for Esports. FIFA is going to grow bigger and bigger and already football clubs are signing pro players to represent them.
At the moment ECopa Gaming tournaments are on Xbox One but we are sure they will expand to accomodate all the Playstation players moving forward.
Access BattleFly Gaming website