FIFA Ultimate team tax guide
We decided to create this as a quick reference as a FIFA Ultimate team tax guide. As you should know when you sell a player in Ultimate Team (FUT) a 5% tax is removed so you only receive 95% of the value. Below we have created a quick reference chart with lots of common prices with the value after the 5% tax deduction.
There is also a printable pdf of it below if you want to pin one to your wall or have one laying around to look at. No need to have a tax calculator as you can just look at the price on the chart.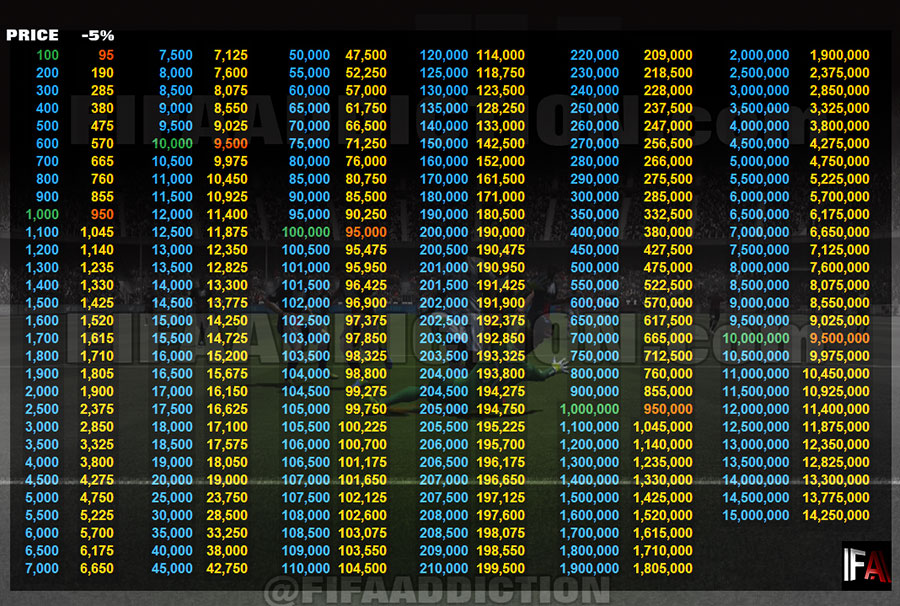 PDF printable version of our Ultimate team tax guide – FIFA Ultimate team tax
Ultimate team tax calculator
Basically in any calculator put in the price of the player you are buying or selling. Then multiply that value by 0.95 You will then see the value with the 5% tax deducted.