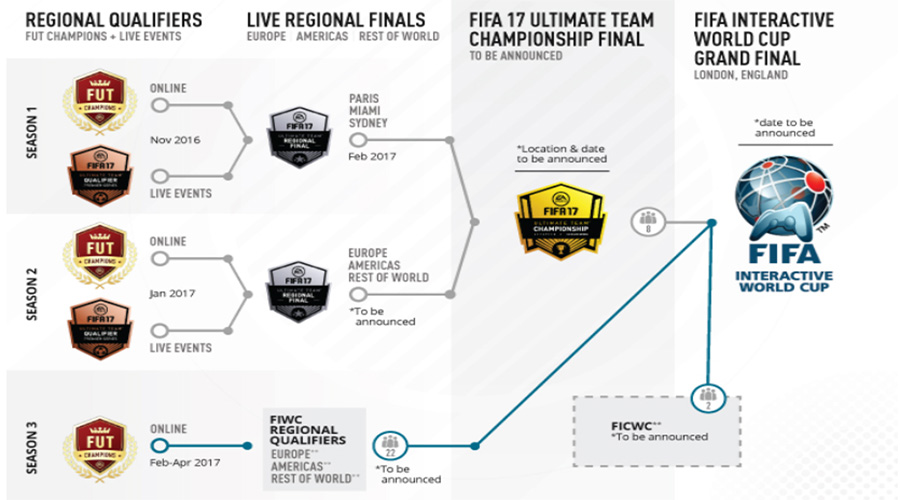 FUT Champions Regional finals
The FUT Champions Regional finals are the biggest events yet by @EASPORTSFIFA. Here you can watch lots of the action and final from each city. Most players have battled through 40 games of Ultimate Team each week to qualify. Lots of brilliant FIFA action to watch. Learn how the pro players and potential pro players play FIFA. Look at their formations and tactics and the players they use. EA did have the group stages available to watch but for some reason keep removing their twitch broadcasts. We still have all the Regional finals below including the group games in Sydney too.

Watch the FUT Champions Regional final in Miami
Another great final with some amazing FIFA players. See how good the boys from Brazil are!
Watch the FUT Champions Regional games in Sydney
These are the group games and knockout games leading up to the final. Make sure you fast forward the waiting times.
Watch the FUT Champions Regional final in Sydney
This is one of the best FIFA finals for entertainment. Two different styles of play and lots of great FIFA action. Very high drama and the audience are awesome too. One not to miss!

Watch the FUT Champions Regional final in Paris
Brilliant games of FIFA and a battle worth watching. Lots of the favourites to win the whole tournament were competing here.