FUT Player prices
FUT Player prices now updated with the amazing FUTBIN.com player prices. Make sure you follow @FUTBIN and tell them you saw the database on FIFAAddiction.com and love it. Simply type in the players name and it will tell you the latest lowest price sold for. If the page doesn't load below go to the direct link to the website.
Follow us on twitter to keep up to date with FIFA 18
Follow @fifaaddiction



FIFA Ultimate Team player prices
Just to note a few people seem to be giving us a list of players and asking for their prices. That is what the database is provided for above so you can find out. Any problems with the database please contact @FUTBIN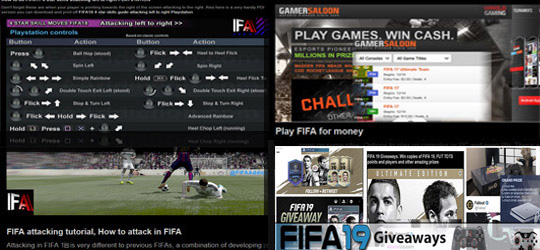 Learn how to do every skill in FIFA with our printable guide FIFA skills guide page.
Play FIFA for money against others and in competitions. FIFA for money page.
Improve your FIFA play attacking and defending. FIFA tutorials page.
To win consoles controllers FIFA 17 and more check our FIFA giveaways page.