What is The Journey FIFA17?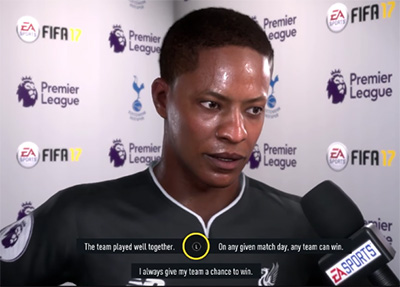 The Journey in FIFA17 is a new game mode where you take control of a young footballer trying to make it as a superstar. With the new frostbite engine EA have been able to develop a more interactive element to FIFA. Not only controlling the player on the pitch but making decisions off it. As a young player called Alex hunter you start with a trial to make it as a pro footballer. You then make decisions based on choices provided on screen to determine what sort of personality and player you will be.
You can become a fiery player full of confidence and ego who will develop into a Ibrahimovic or Ronaldo type person. Or you can be calm and quieter and be more of a Messi or Bale.If you do well there are opportunities with Premier League teams. But do you choose a smaller club where you will play more or risk playing at a big club where you will often be on the bench. As long as you do well on the pitch you will play more games and hopefully become the superstar of the team and then even the best player in the world.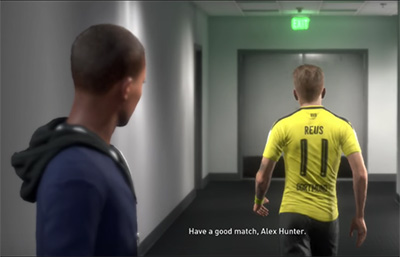 The Journey is a welcome change to the stress of Ultimate team and Head to Head. Lots of people play career mode offline which already gives the option to control any player in any team or even add yourself. However The Journey offers a more immersive experience with interactive cut scenes. Chat with the manager and the press, make decisions on your home life, interact with team mates. We have been playing it during early access and it does capture your attention so you want to keep playing it. One thing is for sure, you will feel emotional playing this game. So well done EA for bringing something new to FIFA.
To wet your appetite and give you more of an answer to this blog "What is The Journey FIFA17?" watch FIFA youtube star @MattHDGamer play several hours of the mode taking Alex Hunter on a journey with Liverpool. Will he be a success or end up out on loan? Seriously worth watching if you will be getting FIFA 17 in the future and looking forward to playing. He will also be streaming the series live on youtube so keep an eye on his twitter. We will add each episode below so you can keep watching the series.