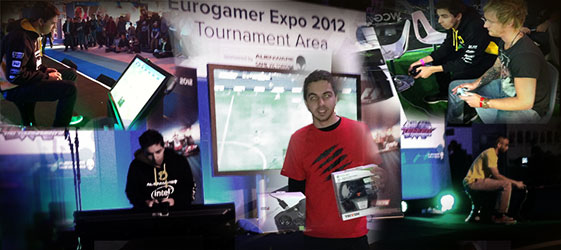 How to become a Pro FIFA player
If you seem to beat everyone online in head to head mode and way better than your mates maybe you could make money from your skills. Now obviously only a few people will make it and studying and gaining qualifications will give you a good chance to do well in life. However you can see how good you are in many ways online these days. We have lots of sites on our play FIFA for money page which has FIFA wagers and online tournaments. Some for free too and using Ultimate team as well as head to head http://fifaaddiction.com/fifa-links/play-fifa-for-money/.

A good way to learn is from the current Pro FIFA players. You can watch them in tournaments and some of them now stream on twitch.tv too. We also tweet out the FIFA World cup which you can now enter using your consoles within FIFA. Speaking of Pro FIFA players we have the pleasure of inviting Ty Walton Professional FIFA player for @teamdignitas and @MadcatzUK to tell us his journey. You can check out his links below and watch him in action.
TY Walton Pro FIFA player – his journey
I first started playing football games on console back when Pro Evolution 5 was out, it was never anything serious as I was only young. I then made the switch over to FIFA at the very end of 2008.

I properly got to grips with FIFA when FIFA 09 came out, which I have to say is probably my favourite one yet. I always knew I was good at FIFA as I used to win the majority of my games online & was the best out my friends.

I never got round to playing competitive FIFA until 2011. I entered an online tournament which was a qualifier for the FIWC UK Finals, which for those who don't know, is one of the biggest tournaments in the world. As I ended up winning the qualifier I was able to attend the tournament which was held in Liverpool along with 32 of the best UK players. The winner got an all expenses paid trip to Los Angeles. This wasn't the only way to qualify as 12 spots were also available online during. I ended up losing in the semi final, which for my first tournament, was a very good result. I then also managed to qualify for Los Angeles during Season 6 of online qualification which I was extremely pleased about.

Since then I've managed to win various tournaments and was very fortunate to be taken on by Team-Dignitas, one of the worlds leading professional gaming companies. They have allowed me to travel all over the world to play FIFA, I've been to places I would never have experienced, New York, Las Vegas, Dubai, Los Angeles & many more.

I do get asked quite often, is there any difference between playing online & playing in live events. The only real difference in my opinion is whether you're able to keep calm and play your game. Sometimes playing in a different environnment than your bedroom can put people off so you have to be able to make that adjustment.

For anyone that thinks they can compete with the best then you should certainly attend a few tournaments to see how you do. It's how I started & you'll never know unless you try.

If anyone has any questions do feel free to tweet me, or even if you fancy a game I'll try my best to play each and every one of you!

Ty's links to twitter, facebook and youtube
www.twitter.com/TyWalton_

https://www.facebook.com/WaltonFIFA

www.youtube.com/user/TyWalton4
Watch Ty in action in FIFA tournaments
FIFA16 Interactive World Cup – http://www.fifa.com/interactiveworldcup/news/y=2016/m=3/news=matchday-1-to-be-streamed-live-today-2770360.html?platform=hootsuite