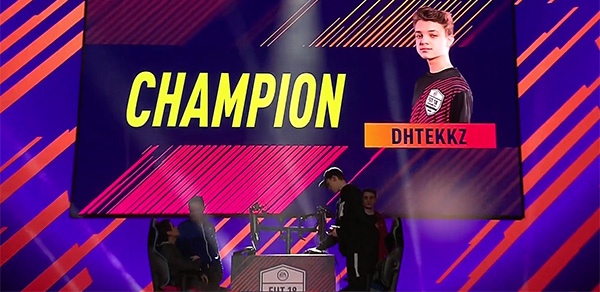 Watch 16 year old @DhTekKz win in FIFA eWorld Cup
Below we have the semi finals and finals in Barcelona where you can watch 16 year old @DhTekKz win in FIFA eWorld Cup. An amazing achievement from a young player who nobody had heard of before the tournament. DhTekKz plays without fear has a great passing game but unlike most other pros he uses lots of skill moves.
The videos start at the correct times to watch the games so just press play and enjoy.
Semi Final @DHTEKKZ v NRASECK7

Final @DHTEKKZ v @NICOLAS99FC

What formation does @DhTekKz use?
@DhTekKz uses 4-2-3-1 formation with 2 wingers rather than the 3 CAM version. Lots of pros used 4-4-2 in the tournament with people switching up to 4-1-2-1-2 when struggling. A few started to use 4-2-3-1 more as the games progressed. @DhTekKz likes to use lots of passing build up drawing out his opponents defenders ready for that pass to break through. He uses skills to beat players and drag them out of position. Was great to watch and it took lots of pro players by surprise.
Watch Chuboi interview DhTekKz after he storms through the qualifying rounds
We still don't know the name of @DhTekKz but here he is interviewed before he goes on to beat the rest of the competition. At just 16 years old the Pro FIFA teams will be making him offers as they know he could be a strong player for years to come. Great for FIFA that new talent comes through and with new ways of playing the game. Also a big shout out to his opponent in the final @nicolas99fcx just 17 himself from Argentina. Also with PSN down they had to play both legs of the final on Xbox making it harder for PS4 winner Nicolas.
Talking to @DhTekKz about his insane gauntlet of Kurt, Gorilla, and beating Rockyy 7-2 on agg! 🎮 #FUTChampions pic.twitter.com/9nhfCTEfAc

— The Boi (@ChuBoi) January 27, 2018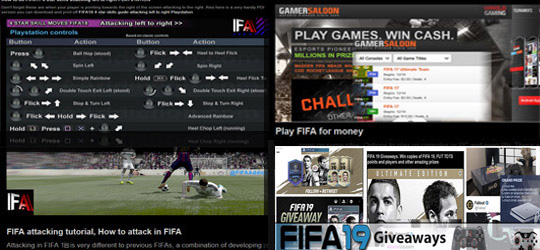 Play FIFA for money against others and in competitions. FIFA for money page.
Improve your FIFA play attacking and defending. FIFA tutorials page.
To win consoles controllers FIFA 17 and more check our FIFA giveaways page.